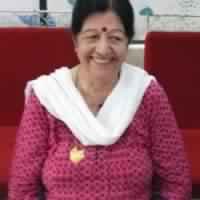 Namaskar - It is a matter of pride, privilege and honour for one to have been elected unanimously and considered worthy for the post of President of Kashmir Sabha Kolkata, the position which I have been holding now from April 2018. >>Read More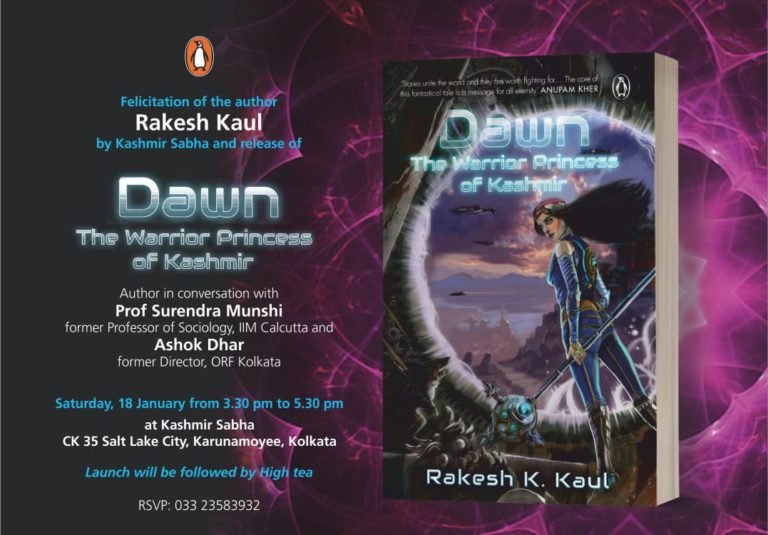 News Updates
Smt Kadambari and Sh Kapil Kaul have consented to be Yajman for annual hawan on Jan 25-26. Pls attend purna ahuti at 1200 hrs on Jan 26 with family and friends
----------------------------------------------------------------------------------
A condolence meeting was held at Bhawan on November 23rd where rich tributes were paid by biradari members to Mrs Niva Kaul , loved Aunty for all. Earlier, large number of biradari members attended 10th day shraad rituals performed at Judges ghat, near Princep Ghat, opposite Fort William, Kolkata at 1030 am on November 15.


Seminar of Pt Shambhu Nath Pandit
Date for Seminar being organised by Sabha to celebrate 200th birth anniversary of the first Indian to become Judge of Calcutta High Court, Late Shambhu Nath Pandit, an Icon of our biradari is being rescheduled to a later day due to non availability of some key speakers on Jan 11. New Date will be advised after fixing schedule and speakers.
About Kashmir Sabha, Kolkata
K
ashmir Sabha, Kolkata was formally inaugurated on February 19, 1956 at Federation Hall when about fifty people gathered to adopt the Constitution of Sabha. Dr Govindjoo Vaishnavi and Sh S S Raina were elected as President and Secretary, respectively and an Executive committee was formed. Aims and objectives of Sabha as adopted have continued to guide the committees that have run the affairs of Sabha. Please click here for the list of List of
Past Presidents
who have steered the affairs of Sabha since its inception. attached....
Sabha was one of the first to bring out a newsletter, "News and Views", and from 1960 onwards, has brought out its Annual number, titled, VITASTA. This magazine is rich in literary content and acknowkedged as the best community magazine globally. The Sabha plays a pivotal role in maintaining our religious and cultural moorings by organising regular meetings, hawans, cultural events etc on important occasions in Kashmir Bhawan, Salt Lake, Kolkata and annual picnics for members of biradari.
Kashmir Bhawan, Kolkata at CK 35 Salt Lake, Kolkata built by biradri members under the Presidency of Sh Avtar Kishen Dhar and his team during mid 1990's has fulfilled the dream of biradari to have own premises for celebrating various festivals and offer rooms for biradari members visiting Kolkata for short term accomodation for pursuing educational, employement, cultural and medical check up reasons.
Kashmir Sabha Trust has also been set up to help the needy members of community to meet educational, medical or other requirements from whatever resources that are raised by biradari and Sabha.
For more details, pls read, Kashmir Sabha Calcutta by Dr B.K Moza and Kashmir Sabha, Calcutta - Retrospect and Prospects by Ashok Dhar as
attached here..
caitanyamātmā
The independent state of supreme consciousness is the reality of everything
jñānaṁ bandhah
Knowing differentiatedly is bondage and not knowing undifferentiatedly is bondage
Oam pan sodiras naavi chhas lamaan Kati boozi day myoon meti diyi boar Aamyan Takyan poony zan shamaan Zuv chuhum bramaan gari gatshihaa
Feeble is my body yet I row my boat in the ocean, When shall God listen and take me across! As water oozes out from unbaked pots, So do I pine to be home again.
'I am towing my boat pulling at the trail untwisted thread in the ocean of existence praying to be heard and help me across. The unbaked earthen dishes of my life are filled with water gradually seeping away and ready to fall apart. I am still hopeful to get liberated from this agony and reach my real home.
Total View till today