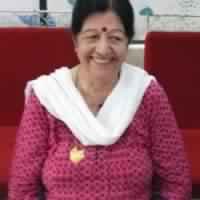 Namaskar - It is a matter of pride, privilege and honour for one to have been elected unanimously and considered worthy for the post of President of Kashmir Sabha Kolkata, the position which I have been holding now from April 2018. >>Read More
Happy To Release Vitasta Annual Number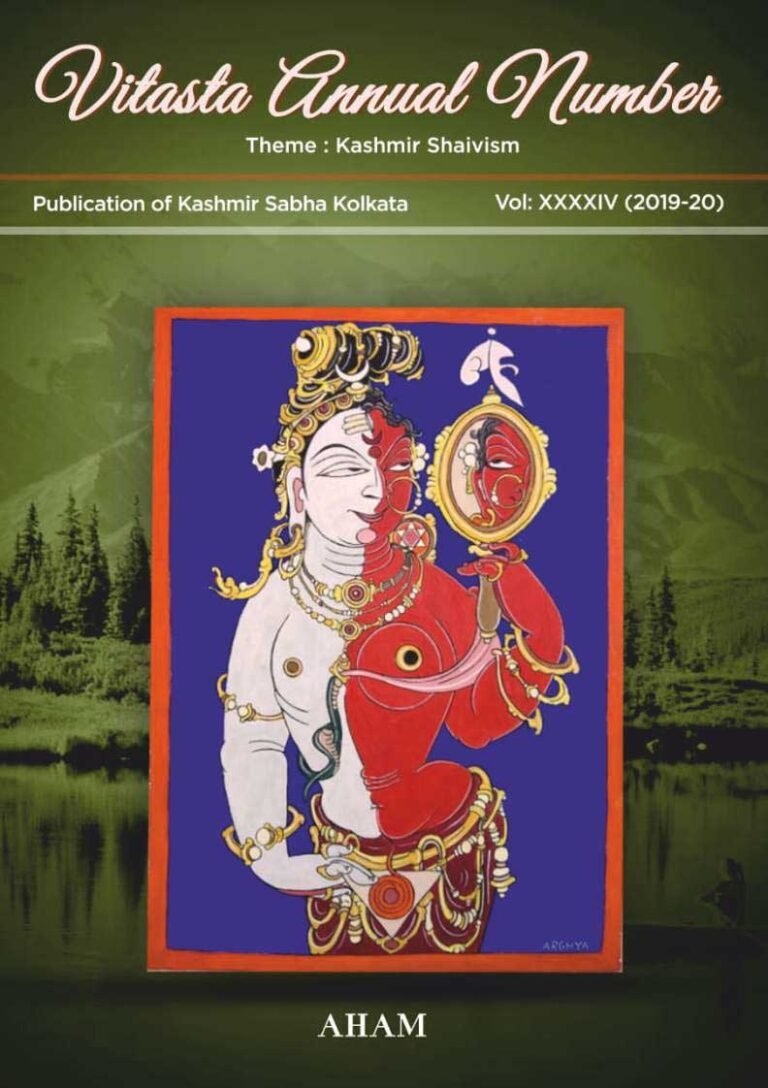 About Kashmir Sabha, Kolkata
K
ashmir Sabha, Kolkata was formally inaugurated on February 19, 1956 at Federation Hall when about fifty people gathered to adopt the Constitution of Sabha. Dr Govindjoo Vaishnavi and Sh S S Raina were elected as President and Secretary, respectively and an Executive committee was formed. Aims and objectives of Sabha as adopted have continued to guide the committees that have run the affairs of Sabha. Please click here for the list of List of
Past Presidents
who have steered the affairs of Sabha since its inception. attached....
Sabha was one of the first to bring out a newsletter, "News and Views", and from 1960 onwards, has brought out its Annual number, titled, VITASTA. This magazine is rich in literary content and acknowkedged as the best community magazine globally. The Sabha plays a pivotal role in maintaining our religious and cultural moorings by organising regular meetings, hawans, cultural events etc on important occasions in Kashmir Bhawan, Salt Lake, Kolkata and annual picnics for members of biradari.
Kashmir Bhawan, Kolkata at CK 35 Salt Lake, Kolkata built by biradri members under the Presidency of Sh Avtar Kishen Dhar and his team during mid 1990's has fulfilled the dream of biradari to have own premises for celebrating various festivals and offer rooms for biradari members visiting Kolkata for short term accomodation for pursuing educational, employement, cultural and medical check up reasons.
Kashmir Sabha Trust has also been set up to help the needy members of community to meet educational, medical or other requirements from whatever resources that are raised by biradari and Sabha.
For more details, pls read, Kashmir Sabha Calcutta by Dr B.K Moza and Kashmir Sabha, Calcutta - Retrospect and Prospects by Ashok Dhar as
attached here..
caitanyamātmā
The independent state of supreme consciousness is the reality of everything
jñānaṁ bandhah
Knowing differentiatedly is bondage and not knowing undifferentiatedly is bondage
shiv chhuy thalyi thalyi ray zaan
may zaan hyond ti musalmaan
trukh hay chhukh ti paani prazaan
sway chhay tas silty zeenyiy zaan

Shiva is always with you like the sun, Do not discriminate between a Hindu and Musalman; If are wise, try to know your Self, That alone is your knowledge of the Almighty.
'How stupid…. to discriminate between individuals-you are truly sensible, recognize your own self. It will help you achieve the eternal truth .
Total View till today